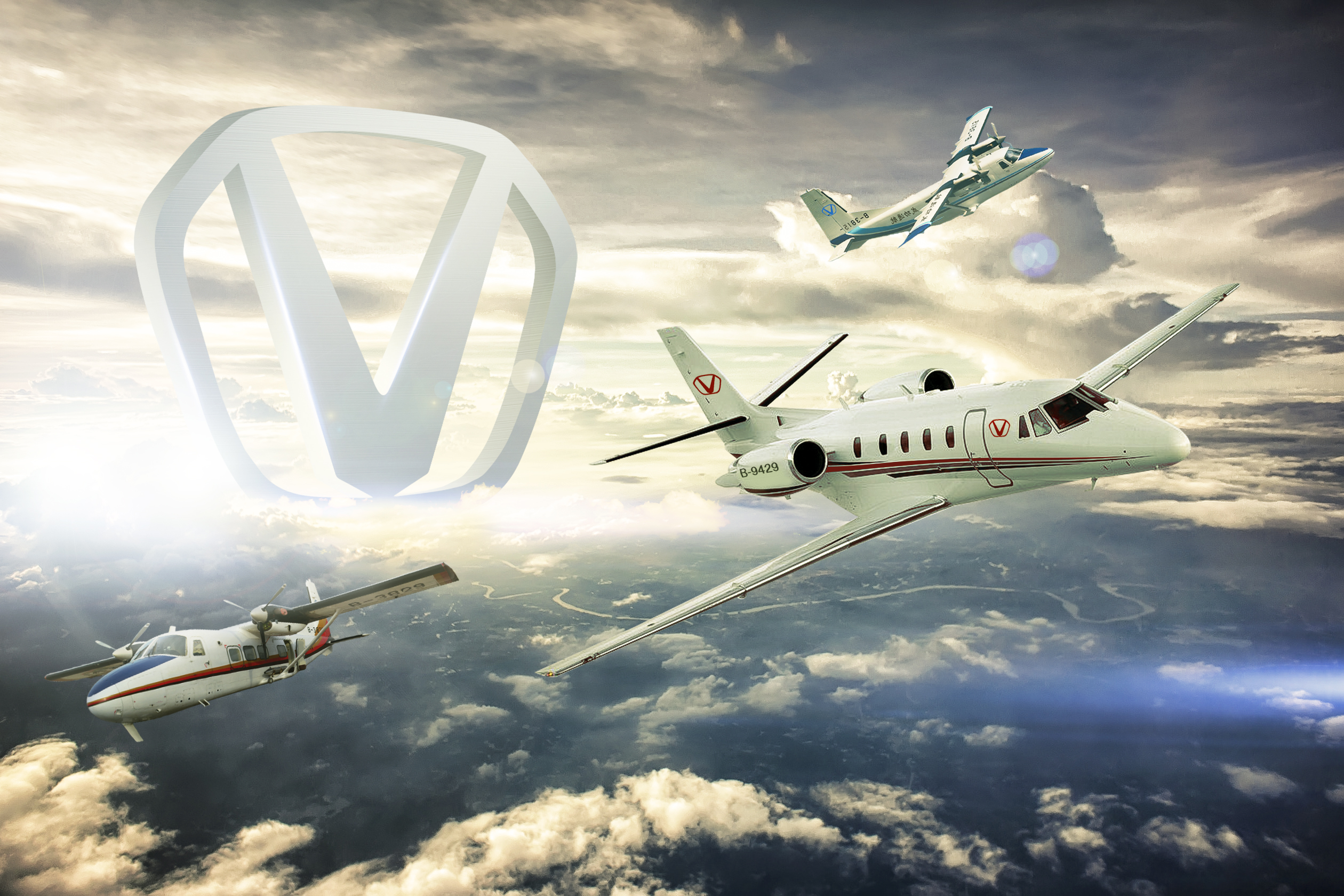 With a registered capital of 150 million yuan, Shanxi Chenggong General Aviation Co., Ltd. was listed on the "new third board" in December 2015 with a securities code of 834916. It has the qualifications of ccar-91, ccar-135 and CCAR-145 approved by the Civil Aviation Administration.
The company has one Guangzhou Branch, one wholly-owned subsidiary and one CCAR-145 maintenance unit, with 32 pilots and 30 maintenance personnel. It operates 35 types of aircraft, including 2 Airbus h225 large helicopters, 1 bell 407 helicopter, 1 Award 560xl business aircraft, 1 c-208b aircraft, 2 Air King 350 aircraft, 1 Diamond DA40D aircraft, 4 Y-12 aircraft, 3 air tractors, 3 thrushes and 17 high-performance UAVs. It is mainly engaged in weather modification, atmospheric physical detection, emergency rescue, forest fire fighting, haze control, short-distance passenger transport, private driving license training, air tour, skydiving, experience flight, aerial photography and aerial survey, business aircraft custody and ground service agency.
Over the years, adhering to the tenet of "safety first, customer first", successful navigation has set up sub bases in Datong, Taiyuan, Yuncheng, Linfen, Guangzhou Baiyun and other places with Changzhi Wangcun airport as the main operation base, and the flight operation area covers more than 20 provinces such as Beijing, Tianjin and Guangdong. Since its operation, the company has guaranteed major national activities for many times with excellent business ability. It has successively completed the meteorological support tasks of major national activities such as the 2008 Beijing Olympic Games, the celebration of the 60th anniversary of the founding of the people's Republic of China in 2009, the celebration of the 70th anniversary of the victory of the anti fascist war in 2015, the 2018 Qingdao Shanghai Cooperation summit, the 2019 Asian civilization dialogue conference and the 70th anniversary of the national day, the 2020 Shanghai International Fair, and the 2021 celebration of the 100th anniversary of the founding of the Communist Party of China. And participated in the fire fighting and rescue of Wuma primitive forest fire in Hulunbuir city in 2004; Rescue of Xiangfen tailings dam break accident in 2008; Drought relief in spring of 2009 in Shanxi; Rescue of Quting reservoir in Hongdong in 2013; 2019 Qinyuan "3.29" forest fire rescue; Rescue and rescue of Yushe "3.17" and Qinyuan "6.5" forest fires in 2020; The rescue task of Weihui City in the forest fire in Lingkong Mountain Nature Reserve of Qinyuan on "1.10" in 2021 and the catastrophic flood of "7.20" in Henan Province. The crew has won "May Day Labor Award", "model collective", "advanced unit of artificial weather influence" and other honors for its outstanding work, and has been commended by governments at all levels for many times. Especially in the rescue work of Qinyuan huge forest fire on March 29, 2019, it was rated as the "advanced collective" of the province due to its outstanding performance.
The company adheres to the values of "safety, efficiency, unity and innovation". Safety oriented, strong roots and solid foundation to ensure the accuracy of each flight; Putting quality and benefit first and efficiency first; Unity, cooperation and win-win results, and strive for maximum development with the strength of the team; Strive for new progress, forge ahead, and constantly improve business ability and service quality. If you choose success, you will be successful. Successful navigation is willing to "create a better life and join hands to success" with you.